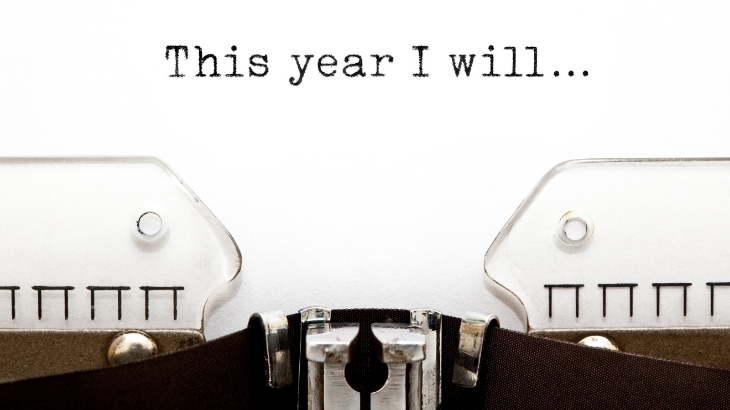 Why a Move to Our Downtown Kansas City Apartments Might Be Just What You Need in 2023
It's that time of the year again. People are refreshing their fitness goals, setting financial expectations, and planning out other aspects of their year. Many New Year's resolutions will involve a living space upgrade. Some people want to buy a house, others want to organize their garage, somebody might just want the first place to call their very own in 2023.
Are you happy where you live? Could you use a few more perks at your apartment community? How about things to do in the area? It might be time for you to reevaluate your living situation.
Check out these reasons our residents love our downtown Kansas City apartment community at The Grand and decide for yourself if you want to keep missing out on an elevated lifestyle in the new year.
You Don't Have to Live Alone In Your 1-Bedroom Apartment; The Grand Offers Pet-Friendly Apartments
If your resolution is to adopt a furry roommate, you're in luck. We love pets at The Grand, so much so that we've included special perks throughout our community just for them. We want our resident pets to feel at home, too!
When you move in with a new pet companion, both of you get great benefits, like:
Bark Park: A private park where dogs are allowed to run free and play right outside of our pet-friendly apartments. Not many dogs that live in downtown Kansas City apartments can brag about having a yard!
Paw Spa: After a long day playing at the private Bark Park, pamper your pooch at our on-site washing and grooming station. Your pet will appreciate it, and so will your one-bedroom apartment after your dog has had a long day of play outdoors. Best of all, you don't have to scrub out your own bathtub afterward.
Relaxed Pet Policy: The Grand allows two pets per apartment, with no breed restrictions and a reasonable pet deposit and pet rent. Ask us for more details.
Top-Notch Amenities Separate the Luxury Apartments in Kansas City From Regular Ones
If your resolutions for the new year include self care and indulgence, you'll want to move into The Grand. When we call ourselves luxury apartments in Kansas City, we don't take that moniker lightly.
Every aspect of the living experience here has been curated to provide the most opulent lifestyle we possibly can. Part of this endeavor included jam-packing our community with luxury apartment amenities, like:
Elevation Pool and Lounge: Our rooftop pool features outdoor TVs and grilling areas for residents to relax by the calming water and enjoy a view of beautiful downtown Kansas City.
Digital Sports Lounge: Unwind in our digital sports simulator or choose other games.
Theater Vault: Cushy couches create the perfect atmosphere for watching your favorite movie or hosting watch parties with your crew.
Resident Events: Meet other members of our community at our exclusive resident events. We love creating spaces for our residents to build relationships. Birthday celebrations, speed dating, Taco Tuesday, and more are happening at The Grand. Don't miss out!
Guest Suite: Don't feel like you have room for visitors to be comfortable? The Grand has you covered! Our fully-furnished guest suite is a perfect temporary living space that allows your guest privacy and comfort. People will love visiting you at The Grand!
Fitness Center: Ditch your expensive gym membership! The Grand grants you access to a 24-hour fitness center that has top-of-the-line equipment readily available. You can also join a group fitness class with other community members.
Downtown Kansas City Is Your Playground When You Move Into Our 1-Bedroom Apartments
Are you resolving to explore your city in 2023? Our downtown Kansas City location is one of the biggest benefits we offer to our residents. We are accessible to all major parts of the city and sit right in the middle of the downtown action.
Some of the nearby local attractions that our residents enjoy include:
Crossroads Arts District
River Market
Country Club Plaza
Historic Westport
These are just a few of the places to explore nearby if you decide on a luxury Kansas City apartment at The Grand.
There's Still Time to Fulfill Your New Year's Resolution With a New Downtown Kansas City Apartment
If you've resolved that a luxury lifestyle is a requirement for your next apartment community, look no further than The Grand. We have a diverse offering of floor plans including executive suites, one-bedroom apartments, penthouses, and more! Take a 3D tour on our website to get a better idea just how good our residents have it, and contact us to schedule an in-person tour of our community.
If you're ready to join our downtown Kansas City apartment community, apply online and get your transition into luxury living started ASAP.