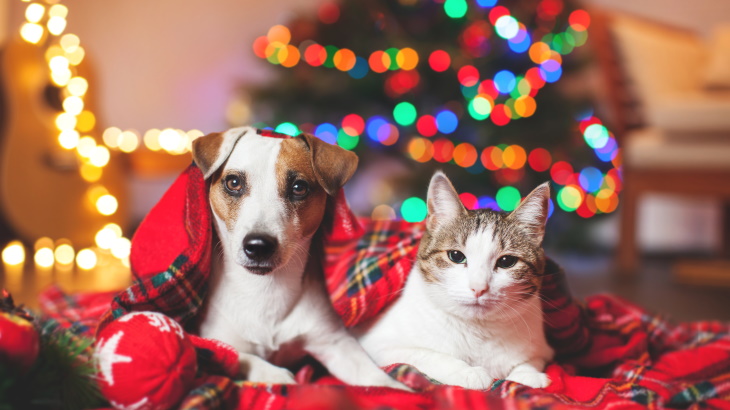 Good Ideas of Things to Give Residents of Our Downtown Kansas City Apartments
Wintertime brings a lot of traditional things along with it, including holiday gift shopping. Once the weather turns cold and Black Friday approaches, you can always feel it is time to find gifts for friends and loved ones.
One of the hardest loved ones to shop for is the one who lives in an apartment because they sometimes have limited space. We've got good news for you: there are plenty of great gifts that can fit just fine and add flavor to their one-bedroom apartment. You just have to keep different things in mind and know how to take advantage of small hacks that apartment residents should know.
One of those being to opt for stylish and sensible items for the executive suite or other space. An example would be to look for practical use items that also fit the decor of the space and can add to your aesthetic when possible.
We've put together a list of different gift ideas that we think the residents of our downtown Kansas City apartments would love.
Add More Utility to The Kitchen of Their One-Bedroom Apartment
While the units at The Grand are fully equipped with premium large appliances, there are plenty of smaller appliances and tools that can be useful for maximizing the limited kitchen space in executive suites and one-bedroom apartments. Some of the options you have to gift your loved one include:
Electric griddles
Keurigs and coffee machines
Slow cookers
Air fryers
Blenders or smoothie makers
Deep fryers
Rice cookers
Toasters or toaster ovens
Your gift recipient will think of you every time they utilize the additional culinary possibilities your gift affords them in their kitchen.
Help Them Have More Fun In Their Downtown KC Apartment With a New TV
TVs are a great gift for any apartment resident and are often on sale and on promotion during the holiday season. Gifting them a TV opens the possibilities for entertainment in their apartment. They can invite friends over for watch parties, movie nights, and more in their executive suite with a brand new TV.
Get one large enough, and everyone will flock to their place for Chiefs games, especially if they're in the playoffs.
Your Loved One May Need a Getaway From Their Executive Suite
Believe it or not, residents of our downtown Kansas City apartments love to have the opportunity to escape. You know the saying, absence makes the heart grow fonder? A little time away to miss their space can be just what the doctor ordered for the apartment resident in your life to fall back in love with their executive suite.
A gift card for their favorite airline or resort is just the ticket for a weeklong refresher in the sun – or for an active backpacking adventure overseas.
In Pet-Friendly Apartments, You Probably Have Another Family Member to Shop For
If you're in the downtown Kansas City apartment market, The Grand has built a reputation for offering the best pet-friendly apartments for rent near you. In fact, we don't just say it. Our apartment community has been constructed and operates with pets in mind. Your loved one will appreciate it if you think of their furry friend when shopping for them this year. Some doggy gifts to consider:
Dog Sofa
Pet camera
Indoor house or cat tree
Dog toys or treats
Treat dispenser
Car seat cover
These are just a few of endless options for you to choose from for your pet-friendly apartment resident and their companion.
Why Do We Want Our Tenants To Get Great Gifts? Because We Are The Best Downtown Kansas City Apartment Complex
The Grand offers a second-to-none living experience for our tenants. It's not just about what you can help them bring into their apartment, but also about the things they have at their disposal when they choose to live in our executive suites or one-bedroom apartments. Your great gift-giving ideas makes their life at The Grand even better and complements our host of amazing amenities, such as:
The Elevation Pool and Lounge: Rooftop pool that features outdoor TVs and grilling areas for you to relax by the water and unwind with a view of beautiful downtown Kansas City.
Digital Sports Lounge: Featuring a digital sports simulator, amongst other digital gaming options.
Theater Vault: Cushy couches create the perfect atmosphere for watching your favorite movie with your friends and neighbors.
Feeling Left Out? You Don't Have To…
Our community is ready for you to join it. With many different floor plan options, we can meet your needs for square footage, storage, and style!
See our available luxury apartments online, or schedule a tour of our community by getting in contact with us. Our staff will be willing and happy to help you navigate your search for a downtown Kansas City apartment.