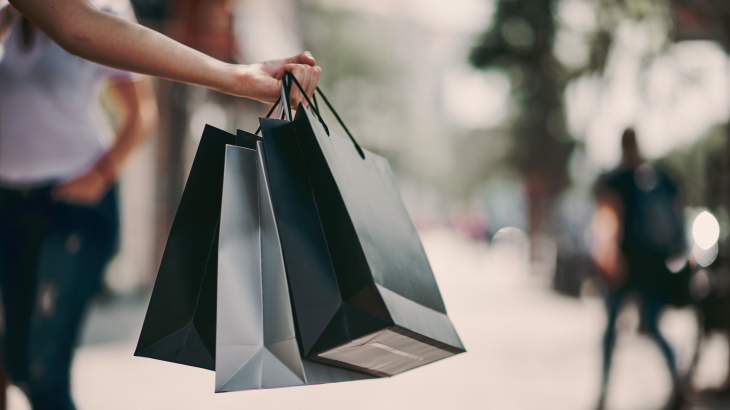 Find Deals To Upgrade Your Executive Suite or 1-Bedroom Apartment
Black Friday can get crazy. We've all seen the videos and heard the stories of the packed stores, fighting shoppers, crazy lines, camping, all-nighters, and even more bizarre behavior.
But Black Friday has forced itself into Thanksgiving culture to the point that it's hard to really talk about one without the other anymore. It has become such an event because of the amazing deals you can find if you're willing to brave the madness or compete online.
Because you can get larger ticket items at deep discounts so close to the holiday season, many people have started looking to Black Friday as the start of their holiday shopping.
In your case, you'll be playing Santa for yourself and scavenging these deals to upgrade your luxury apartment in Kansas City. Here are some things you should be on the lookout for this Black Friday.
Grab a Fitness Tracker to Take Advantage of the Fitness Center at Your Downtown Kansas City Apartment
Planning to set fitness goals for the new year? A smartwatch or fitness tracker is a great way to make progress as it records your steps, heart rate, calories burned, and more. At The Grand, our exclusive fitness center awaits eager residents and their resolutions, so let a new fitness tracker help you be one of the few who keeps theirs. Black Friday is a perfect time to find a discount on a device to jump start your fitness journey.
Stay Connected in Your Downtown Kansas City Apartment
Virtual assistants add functionality to your one-bedroom apartment. On Black Friday, you can snag one at a lower price than normal.
You'll be able to choose from a few different brands, so you can find one that integrates with your smartphone or other smart apartment features you want to add, like smart light bulbs.
Don't forget to watch for bundle deals on Black Friday for even bigger savings from your favorite tech companies.
Cooking Gets Fun With Right Small Kitchen Appliances in Your 1-Bedroom Apartment
Because all our floor plans come with premium appliances already installed, your attention on Black Friday should be on smaller appliances that can add utility to your space. There are many discounts and deals to find on Black Friday, that you're sure to find a few options for upgrading your Kansas City luxury apartment.
Consider a fancy coffee machine or espresso maker, slow cooker or pressure cooker, deep fryer, rice maker, toaster oven with lots of features, blender, electric griddles, and more. With your new appliance, you'll be able to try new recipes in your gourmet kitchen and wow the guests you entertain in your downtown apartment.
Find a Deal On a Getaway From Your Luxury Apartment in Kansas City
Ironically, one of the most fun things for residents of our luxury apartments in Kansas City to do is to take a trip to get away and rejuvenate at a dream destination.
With flights as low as $19 one way in previous years, you'll want to keep your attention on travel deals to score an affordable getaway. Some hotels also offer deep discounts when you book on Black Friday, so you can complete your new travel plans.
Find a Deal On a TV This Black Friday and Add Entertainment to Your Executive Suite
Televisions are one of the most in-demand products on Black Friday, so it can be hard to . If you can get your hands on one., you're getting one of the best deals you get buying anything. Black Friday is the perfect time to upgrade the TV sizeAdding a TV to the in your living room area in your executive suite or one- bedroom apartment. Or you can get a second TV for binging your favorite shows from your bed. A new television can add a little more coziness to your aesthetic, while also raising possibilities for watch parties, movie nights, and more.
The Grand Offers the Perfect Luxury Apartments to Shop For This Black Friday
If you're looking for a luxury space to make your own this holiday season, look no further than the best downtown apartments Kansas City has to offer: The Grand We have floor plans to fit every lifestyle, and all are welcome, including your furry friends at our pet-friendly apartments. Schedule a tour to get your taste of our luxury apartments in the heart of Kansas City.
To get your appointment set, call us at (816) 399-2909 or send us a message online. If you're ready to move in, simply apply online. After all, you can't get more luxury than living in a lively downtown area of a big city. Our location guarantees that you'll always have something to do. Come join our community and enjoy downtown Kansas City with us!