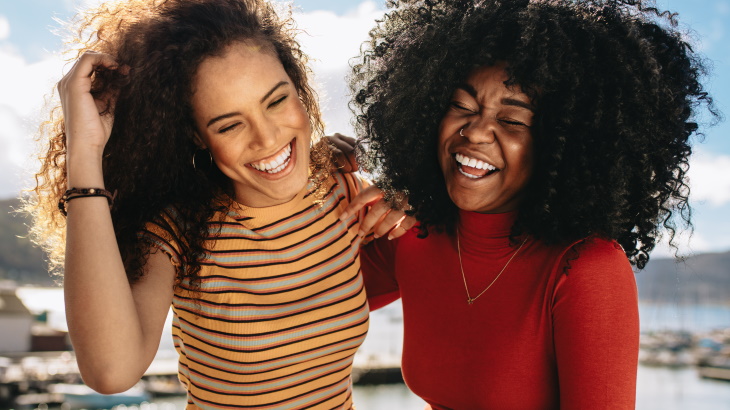 Why There's More to Our Kansas City Apartments Than Incredible Amenities
When you rent a new apartment at The Grand, you're getting more than spacious floor plans, top-of-the-line amenities, and the best leasing team in Kansas City. You're also getting access to incredible perks and discounts that you won't find anywhere else, just for living The Grand life.
Here are just a few KC businesses we feature in our exclusive "Grand Perks" program:
DapperKC for Dazzling Dry Cleaning
Look your Sunday best every day of the week with DapperKC dry cleaning, laundry, and alteration services. They provide a variety of services to save you time and keep you looking sharp.
You can trust them with your clothes from designer brands like Burberry, Fendi, Louis Vuitton, Versace, and Yves Saint Laurent. Check out their app for simple dry cleaning pickup and delivery.
When you're not using DapperKC's dry cleaning services, you always have the full-size washer and dryer in your luxury apartment to keep your clothes clean. Combined with your spacious closet and spot-on style, you'll have the freshest outfits around.
Pilsners and Paws at Bar K
We're proud to say we have pet-friendly apartments at The Grand! We believe your furry friend deserves to live in luxury, too. That's why we allow up to two pets per home, without breed restrictions. Talk to a member of our leasing team for more details on our pet policy.
It's also another reason we partnered with Bar K in Kansas City, Missouri to bring you exclusive perks. At this dog-friendly establishment, you can enjoy your favorite drink and delicious Kansas City barbecue, while you give your pal some much needed social time with other dogs.
Make sure you check their website for rules and regulations before you attend with your dog.
On days when you just feel like hanging out in your luxury apartment, take your dog to our private outdoor bark park, where they can stretch their legs leash-free. After you're done, give them some extra TLC in our paw spa. You'll find everything you need to wash your dog and keep yourself dry.
Get Saturday Night Going With KC Wineworks
Or any night, for that matter! Visit one of KC's favorite tasting rooms at KC Wineworks, and get your vino to go. Grab a first-come-first-served wine tasting at the bar, before it closes at 10 pm.
KC Wineworks has a delectable selection of wine, cider, and bubbly. You can even order a wine slushie to-go!
Bring your favorite beverage back to the theater room at The Grand and stream the hottest TV show or the latest blockbuster. If you feel like being a little more social, gather a couple of your friends for an exciting game night in our digital sports lounge, where you can play golf or play on the arcade table. Just make sure you enjoy the amenities of luxury apartments responsibly.
Stay Cool and Caffeinated With Messenger Coffee Co
We know the people who live in our new apartment homes love an amazing cup of coffee. That's why you can find perks and discounts at Messenger Coffee Co. This local coffee company has a shop just minutes away from our apartments in downtown KC.
Order hot drinks like lattes, matcha, hot teas, or cortados. Many of our residents like to indulge in their iced lattes and house sodas. Pair your drink with a Sunrise Sandwich, Mushroom Grilled Cheese, or a pastry from Ibis Bakery.
If you can't make it to the cafe, we'll be happy to have you at our complimentary coffee station at The Grand. Head up to the lounge by our rooftop pool to enjoy a breathtaking view and a delicious brew.
Let ACH Mobile Detailing Conveniently Clean Your Car
Don't take your vehicle to the car wash. Let the professionals at ACH Mobile Detailing come to you! They offer convenient scheduling and gorgeous results. Choose from several cleaning packages that range from basic interior cleaning to full-service detailing.
ACH Mobile Detailing loves the residents at The Grand, so make sure you mention us when you schedule your car detailing to take full advantage of your exclusive perks from our apartment homes.
In between car detailing services, you can vacuum out our car and air up your tires at our car care station. We also have a bike rack located inside our parking garage, so you never have to worry about hauling it up to your luxury apartment.

Let Our Kansas City Apartments Give You Grand Perks and More!
Lease new apartment homes at The Grand and get everything you want in a luxury apartment – and more! These are just some businesses we've partnered with to allow our residents to have exclusive perks and discounts that elevate their life and provide ultimate convenience.
To find out more about our Grand Perks program, or to schedule a tour of our new apartments for rent, call us at (816) 656-8500, or send us a message online. Don't forget to ask us about The Elevation Pool, Kansas City's highest rooftop pool!