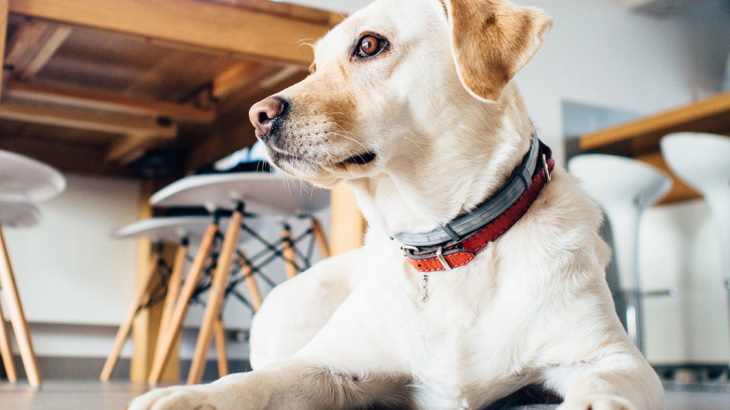 Your New Apartment in Kansas City Serves as a Starting Point to Visit These Hot Locales
The only thing better than sitting down for your favorite show in your new apartment after a long day of work is having your four-legged friend there to relax along with you. Being pet-friendly is just one of the amazing features of
The Grand luxury apartments
located in downtown Kansas City.
You can bond with your pet indoors, of course. But true pet lovers don't want to go anywhere without their dogs! So, when you're ready to get some fresh air and to see the sights, take your furry friends along with you to these pet-friendly places right here in Kansas City.

Visit Bar K with Your Buddy
An outdoor bar and grill combined with a dog park, Bar K focuses on serving customers with pets.
While you're at Bar K, you and your human friends can chow down or sip on quality refreshments as your pup companion romps with new friends on the clean astroturf. Professional staff watch over animals as they play and ensure guests – two-legged and four-legged – are having fun during their visit.
And for the incredibly pampered pup, consider throwing your pet a birthday party at Bar K! They'll love playing with their friends, and you'll love socializing with yours.
After your visit to play and relax, you might want to bathe your pet right here at The Grand. Our Paw Spa is stocked with everything you need to spoil your pet and get them clean after a ruff day of play. Just bring your dog, and we'll provide the rest.

Stroll Along the River with Your Pup
If you need fresh air, a refreshing walk along the river in the River Market neighborhood will do you good. Leash your dog and head out for a stroll along paved walkways.
Go during the City Market on Saturdays and Sundays and do your fresh produce shopping while you're at it; there are more than 140 vendors with unique wares for sale.
If you want to spend the day shopping and visiting the unique restaurants in the neighborhood, you might want to leave your dog at home in your pet-friendly apartment. That's a great idea! The Grand offers access to dog-walking services through a third-party company, so you don't have to worry about your furry friend when you're away from home.

Dine Outdoors at Char Bar
Eat delicious Kansas City barbecue – and let your pup get "free aromatherapy," as their signage suggests – at Char Bar.
Located at 4050 Pennsylvania Avenue, Char Bar's massive beer garden is equipped with all sorts of lawn games, plus places for your pup to cozy up while you eat and hang out with friends.
Happy hour on weekdays from 3 to 6 p.m. is a great time to visit to get great deals on drinks and apps, before heading back home to tuck yourself into your 2 bedroom apartment for the night.

Inside a Studio Apartment Near You
Our favorite pet-friendly place in Kansas City is The Grand, of course! We understand how important your pets are to you, which is why our pet policy allows for two per apartment, with no restriction on breed or weight.
You'll find our luxury apartments in downtown Kansas City more than accommodating for you and your pooch. And because we offer studio, one-bedroom, and two-bedroom apartments, you'll be able to carve out your own space in our 21-story building, full of amenities you'll love.
In addition to our Paw Spa, your pup will love to play in our Bark Park on days you don't take them out on the town. And because it's not at the street level, your dog is safely enclosed in our park space, and you enjoy some privacy while playing with your pooch.

Find Your Place in Our New Apartments in Kansas City
For the height of luxury, live at The Grand in the heart of
downtown
! Elevate your living just one block north of the T-Mobile Center and get an urban view of downtown in your studio, one bedroom, or two bedroom apartment. And yes – our sought-after penthouse floor plans are also available!
To see what living at The Grand is like for you and for your pets, call us to schedule a personalized tour. Our concierge will show you exactly why discerning pet lovers like yourself choose The Grand as their next luxury apartment in Kansas City.